Hours are Monday through Saturday 6:30am-7:00pm and Sunday7:00am to 5pm, open all holidays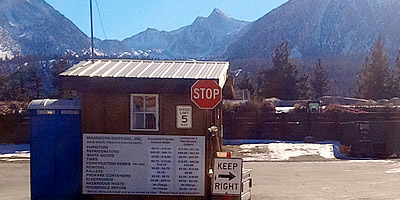 Our transfer station is a convenient Waste and Recycling Center open to the public. The facility provides a variety of services which include waste disposal, recycling, and hazardous waste disposal.
After driving through the gate, you will be greeted by an attendant and given the information you need.
What We Accept
Household Trash
Recyclable Material
Hazardous Waste
Bulky Items: Furniture, Appliances
Green Waste: Pine Needles & Yard Debris
Construction Debris
Ashes
Electronics
Metal
Bring Your Recyclables – It's Free
Read the labels on the recycle center bins and put only accepted items in the bin. Place materials loose in the bins – not in paper or plastic bags.
Cardboard – Flattened, Non-Waxed
Paper – Office, Newspaper, Magazines and Books
Aluminum
Tin
Plastic – #1 PETE & #2 HDPE with "container necks" i.e. Water Bottles and Milk Jugs
Glass – All Colors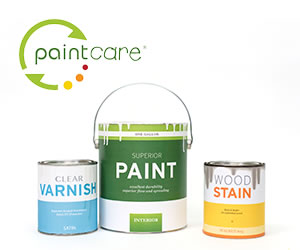 PaintCare Program
Do you have only paint, stain and varnish to recycle? Many paint stores now take back paint, stain, and varnish year-round during their regular business hours as part of the PaintCare program. The program is free for all residents and most businesses. To find participating drop ‐ off locations and details about which products are accepted, please visit www.paintcare.org or call (855) 724‐6809.
Accepted PaintCare Products
Interior and Exterior Paints: latex, acrylic, water-based, alkyd, oil-based, enamel (including textured coatings)
Deck Coatings, floor paints
Primers, sealers, undercoaters
Stains
Shellacs, lacquers, varnishes, urethanes (single component)
Waterproofing concrete/masonry/wood sealers and repellents (not tar or bitumen based)
Metal coatings, rust preventatives
Field and lawn paints
Leaking, unlabeled and empty containers are not accepted at drop off sites.
Non-PaintCare Products – Not Accepted:
Paint thinners, mineral spirits, solvents
Aerosol paints (spray cans)
Auto and marine paints
Caulk, epoxies, glues, adhesives
Paint additives, colorants, tints, resins
Wood preservatives (containing pesticides)
Roof patch and repair
Asphalt, tar and bitumen-based products
2-component coatings
Deck cleaners
Traffic and road marking paints
Industrial Maintenance (IM) coatings
Original Equipment Manufacturer (OEM) paints and finishes
Mattress & Box Spring Recycling
CLEAN Mattresses and Box Springs are accepted FREE of charge at Mammoth Lakes Transfer Station.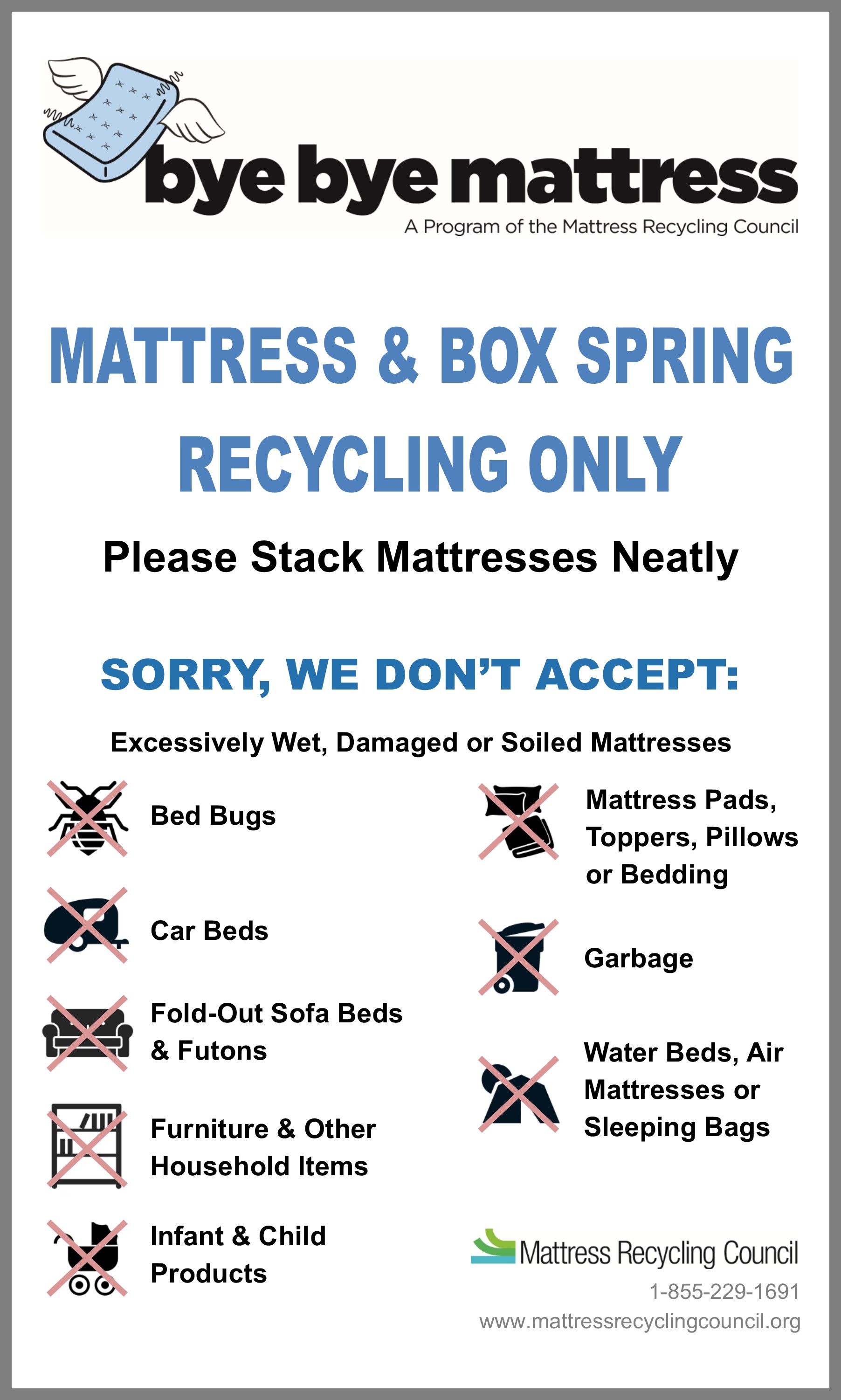 Hazardous Waste
Take a quick look around your shelves. Any products that say DANGER, POISON, WARNING or CAUTION are hazardous and can harm family members, pets and the environment. Do not put them in your trash, bring them to our transfer station or contact the landfill at 760-937-2192. We accept the following items at the Transfer Center.
Antifreeze
Fluorescent Light Bulbs
Batteries
Motor Oil
For more information on items accepted at the transfer station call (760) 937-2227