Mammoth Disposal Recycling Center
RECYCLING CHANGES
Paper products that can be recycled are office paper (no clips or binders) and newsprint(bagged).
Cardboard is clean corrugated cardboard only (no cereal boxes, egg cartons, waxed cardboard).
Want Money Back? California Redemption Value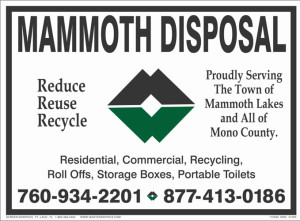 Mammoth Disposal operates the only "Buyback Center" in Mammoth and Mono County. California Redemption Value (CRV) products such as Glass, Aluminum, Plastics 1 PETE and Plastics 2 HDPE are accepted. To make the process safe and convenient, please have your products sorted by type. All plastic bottles should have lids removed and glass should be sorted by color. Our personnel with measure the material and provide you with a total for the value of the material.
Load limits do apply for all CRV. Limits are 100 pounds per day of aluminum or plastic 1 and 2 and 1000 pounds of glass. These are per day, per person. By law, you can bring up to 50 aluminum, 50 glass, 50 plastic, and 50 bi-metal CRV containers in a single visit and request to be paid by count. You will be paid the full CRV redemption of 5 cents or 10 cents on each container. Inform the site attendant of your load content and how you would like to receive payment before you hand over your material.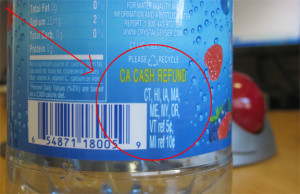 Out-of-state material is not eligible for California Refund Value. Consumers and others may only claim CRV for aluminum, glass and plastic beverage containers that were sold in California.
Our Recycle Center is run according to the Rules and Regulations of Cal Recycle. For more detailed information, you can visit their website at www.calrecycle.ca.gov.
FREE Non-Redemption Recycling Drop Off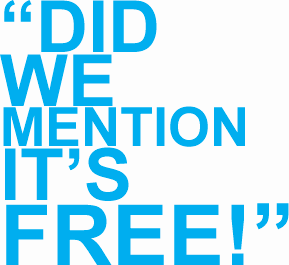 Recycling of all recyclables can be done during regular transfer station hours. Not sure which bin to leave them in?  Our helpful transfer station attendant can show you where these items go. Read the labels on the recycle center bins and put only accepted items in the bin. Place materials loose in the bins – not in paper or plastic bags.Non CRV glass and plastics 1 and 2 can also be brought to the transfer center. These items include wine, liquor, juice, milk and detergent bottles.
Cardboard – Flattened, Non-Waxed
Paper – Office, Newspaper, Magazines and Books
Aluminum
Tin
Plastic – #1 PETE & #2 HDPE with "container necks" i.e. Water Bottles and Milk Jugs
Glass – All Colors
California's Mandatory Commercial Recycling Bills
Assembly Bill 341 Mandatory Commercial Recycling – https://www.calrecycle.ca.gov/recycle/commercial/Assembly Bill 1826 Commercial Organics Recycling – https://www.calrecycle.ca.gov/recycle/commercial/organics/