Reducing our impact on the environment and minimizing our carbon footprint begins at home. Recycling at home is one of the essential factors in preserving our environment while eliminating pollutants that cause our climate harm. Sierra Conservation Project's affordable curbside pickup program offers the best way to reduce our impact on our precious resources. There are many household items we discard every day that we do not realize could make a difference in the reduction of what we put into landfills. Let's transform the way we used to think and recycle today. Residential containers are free at sign up and additional containers are just $18.00.
CONTACT US TODAY to learn more about our residential services. For Inyo County services please contact Bishop Waste.
Rates
Affordable bi-monthly curbside pickup rates at $18 a month or weekly curbside pickup rates at $28 a month. Mammoth Disposal offers automatic reoccurring payments, online payments or simple mail options for your convenience. All of our clients will receive –
Free Recycling Container (additional containers are $18.00 extra)
Emailed Pickup Reminders
Service date reminders can be subscribed with Recollect
Sign Up for Reminders!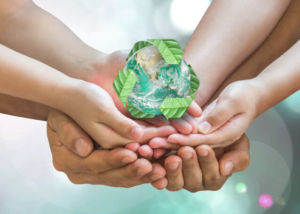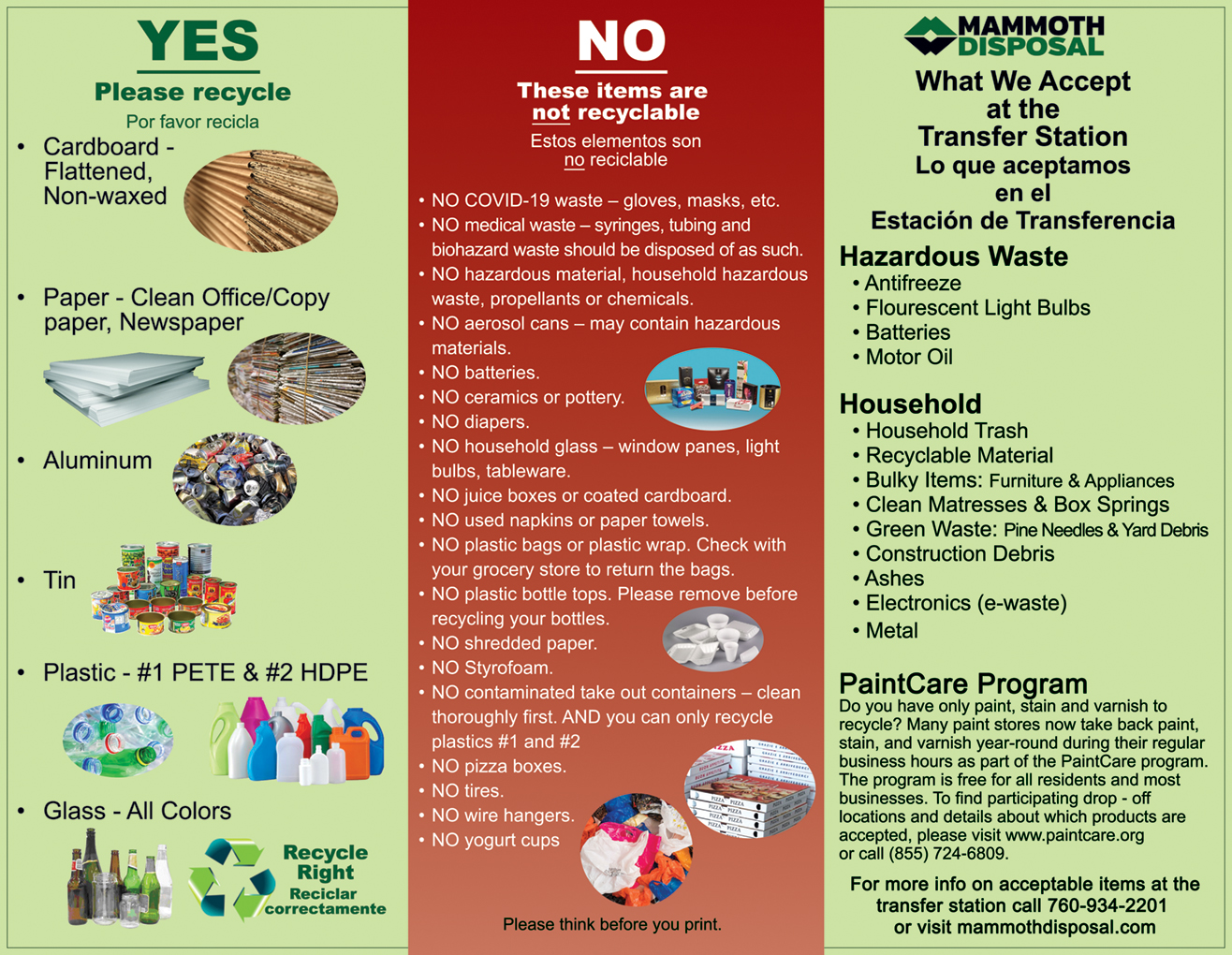 Mono County Curbside Pickup Schedules
Mammoth Lakes weekly accounts are picked up on Tuesday's
Mammoth Lakes bi-monthly accounts are picked up on the 1st & 3rd  or 2nd & 4th Tuesday's  of the month
Crowley Lake, Paradise, and Swall Meadows accounts picked up on the 1st & 3rd Thursday's of the month
June Lake, Lee Vining and Mono City accounts picked up on the 1st & 3 rd Wednesday's of the month
House Hold Waste (HHW) & Hazardous Waste
While there are a number of items we can recycle we have to be aware of items listed as House Hold Waste (HHW) that can not be recycled. For a list of HHW or other waste products we don not accept please visit Mammoth Disposal to view hazardous materials they accept. A list of unacceptable items is also provided in the above recycle guideline poster.
Setting sustainability standards driven by a passion to recycle